GODZILLA 1999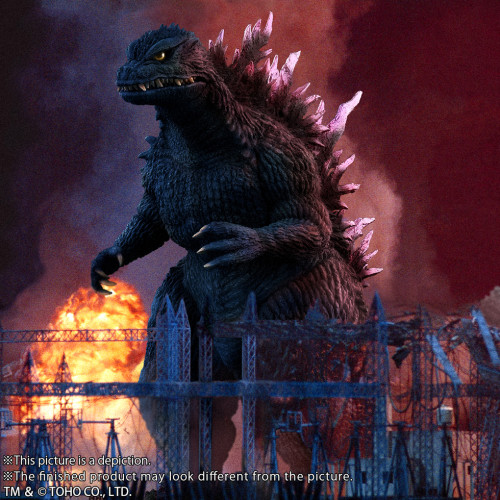 SPECIFICATION
| | |
| --- | --- |
| PRODUCT CODE | Godzilla 1999 |
| PRODUCT NAME | Godzilla |
| SCALE | 23CM TALL (HEIGHT) |
| SERIES | LARGE KAIJU SERIES |
THE 23CM TALL GODZILLA 1999, SOFT VINYL STATUE SPECIALLY FEATURES:

GODZILLA 1999, 23CM TALL
LICENSE : TOHO CO., LTD.

GODZILLA 1999
23CM SOFT VINYL STATUE


Godzilla from the Godzilla 2000 film which premiered in 1999 stomps its way to theTOHO Large Kaiju series! It has been given a completely new form with the arrival of the21st century.
Compared with all its predecessors, this Godzilla has been carefully modeled to bring outeven more those recognizable features such as its reptilian body and sharp dorsal fin.
Don't pass this one up!

PRODUCT TYPE:

PVC STATUE (COMPLETE PAINTED FIGURE) 23CM TALL

PCS/CARTON : 4 PCS (OUTER)
RELEAES DATE : MAY, 2019

**PROTOTYPE SHOWN, FINAL PRODUCT MAY BE SLIGHTLY DIFFERENT
**PRODUCT DETAILS COULD BE SUBJECTED TO CHANGE WITHOUT FURTHER NOTICE

© 2019 X-PLUS COMPANY LIMITED. All Rights Reserved.