DF ASTRONAUT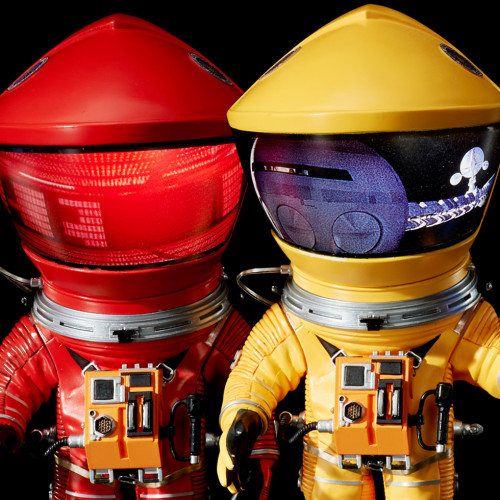 SPECIFICATION
Special products
- Delivery method : Registered air mail / EMS(+US$60)
- Product non-refundable
| | |
| --- | --- |
| PRODUCT CODE | SA6011 - SA6014 |
| PRODUCT NAME | DF ASTRONAUT (SILVER/YELLOW/RED/BLUE) |
| SCALE | 15M TALL (HEIGHT) |
| SERIES | DEFO-REAL SERIES |
** ONLINE GIFT = DIORAMA BASE & US FLAG FOR ALL ONLINE CUSTOMERS ONLY ***
Defo-Real 2001: A Space Odyssey
· SA6011 DF Discovery Astronaut (Silver ver.)
· SA6012 DF Discovery Astronaut (Yellow ver.)
· SA6013 DF Discovery Astronaut (Red ver.)
· SA6014 DF Discovery Astronaut (Blue ver.)
15cm Soft Vinyl Defo- Real Series Statue
·
License : 2001:A Space Odyssey (1968)
·
· Star Ace will be releasing Defo Real figures from the iconic Stanley Kubrick science fiction movie 2001: A Space Odyssey. This film inspired an entire generation of filmmakers and set the standard for special effects movies.
The designs from the film are still cutting edge and Star Ace is proud to present a new series of Defo Real figures featuring the astronauts from 2001.
Defo Real figures are unique and artistic soft vinyl statues featuring accurately sculpted, oversized heads on realistically proportioned bodies. The DF Astronauts are about 15 cm (6 inches) tall with space suits and helmets with authentic details modeled directly from the film. Iconic images from 2001 will be seen reflected in the helmet visors.
Initially there will be four different versions of the Astronauts, representing the different colored space suits featured in the movie - silver, yellow, red and blue. The silver Astronaut will have a different style suit as seen in the film's moonbase scenes. Two twin packs will be offered containing either the Red and Yellow suits or the Silver and Blue suits.
Product No. :
SA6011 – SA6014 DF Astronaut (White / Yellow / Red / Blue Version)
Product Type :
SA6011 – SA6014 Soft Vinyl (Defo-Real Series) Statue, (non-scale), 15cm tall
Product Size :
DF Astronauts : Approximately L 80mm W 95mm H 145mm

Product Weight :
Approximately 0.4 Kg (including Package)

Dimension (Shipping Box) :
SA6011 – SA6014 : App. 210H x 170W x 170D mm
(Dimension and weight could change later.)

Pcs / carton : 6 pcs (Inner) / 12pcs (outer) – SA6011 – SA6014
Packing : Window Box with Inner card
Release : Q3, 2019